Eid ul-Fitr is a three-day celebration that takes place at the end of Ramadan to mark the end of fasting.
Taking place on the 10th month of the Islamic calendar Eid ul-Fitr is one of the biggest Muslim celebrations of the year, and with every celebration must come a party!
You should know by now Peacock Supplies has all of your party needs covered, with matching decorations to dining sets for every major celebration.
However you may be unsure what presents to gift to your friends and family during Eid, luckily we really do mean we cover ALL of your party needs!
Keep reading to find the perfect present for Eid ul-Fitr!
For The New Arrival – Personalised Babygrow
How can you resist this adorable "My 1st Eid" unisex babygrow from Matalan – it's perfect for new mums!
It's not only something for baby to wear during Eid celebrations but also acts as a great memento for the parents to keep hold of and remember how small and cute their baby was during their 1st Eid.
It comes in loads of sizes too, ranging from newborn up until 12 months.
Just imagine the photos!
For The Kids – Halal Sweet Lanterns
Whether their toddlers or almost teens, any child will be thrilled with their very own supply of sweets to munch on during Eid celebrations.
Our Halal Sweet Lanterns are filled with a variety of the most popular sweets, including cola bottles, chewy turtles and peach rings.
If you're lucky they might share some with you too!
For The Young Adults – Fragrance
The perfect gift for 13-21-year-olds can be hard to find, but we think we've got it!
The key for gifting to this age group is to find something they'll use regularly that is too expensive for them to buy themselves.
Jewllery, make-up, gaming gear, and clothing are all great ideas but can be hard to get right to their specific taste. That's why we think perfume/aftershave is the perfect gift for young adults!
We love this Gucci Oud Intense unisex fragrance! It's got a modern, opulent scent with notes of amber and oud woods making it the perfect everyday scent.
For The Host – Rituals Candle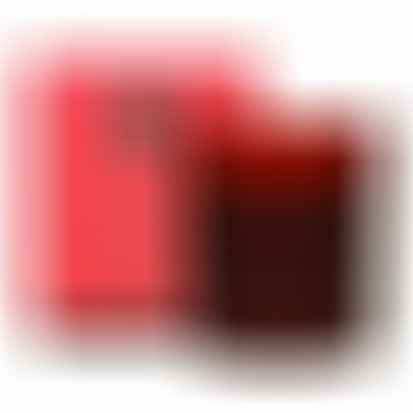 There are plenty of traditional gifts to give to the host such as flowers and chocolates, but something a bit more thoughtful will make the biggest impact.
For the person opening up their home to you, we think gifting them something to enjoy in their home once the party is over is a great idea!
A candle will help them relax and unwind after three days of non-stop celebrations, we love this Rituals Ayurveda Scented Candle. You could even get the matching scented diffuser, and shower set to really show your appreciation!
For The Grandparents – Biscuiteers Eid Biscuit Tin
I don't know about you, but I've never spent time with my grandparents without sharing a pot of tea and biscuits with them!
These Eid biscuits are absolutely stunning and are sure to make the faces of your loved ones light up with joy once they open them.
You also can keep hold of the beautifully designed Eid tin in which the biscuits come in to store mementoes from the celebrations, decorations, or even more biscuits!